Exports of food from Russia
Our service is aimed at international customers and offers a full range of supply services:
We are ready to provide you with the best products in stock, form custom batches according to purchase orders and work out logistics schemes enabling us to meet delivery terms for products and raw materials in strict compliance with the needs of retail networks and producers.
Our products: CONFECTIONERY, FLOUR, SUNFLOWER, LINEN, CEREALS, GRAIN, SUGAR ,FROZEN BERRIES, MUSHROOMS, FOODS FROM SIBERIA, INGREDIENTS FOR CONFECTIONERY & BAKING INDUSTRY, FEED FOR AGRICULTURAL ANIMALS from almost all production and cultivation regions within Russia.
Quality characteristics of goods and raw materials comply with strict international standards and individual customer's requirements ("tailor made"). We thoroughly examine each batch for compliance with contract specification requirements at all stages: from the production site to the end consumer. All the batches delivered have all necessary certificates in order in order they could be approved as compliant with sanitary-epidemiological and phytosanitary requirements and standards of the importing country.
We control every stage of procurement and select reliable producers which enables us to guarantee the fulfillment of contractual obligations and protect our clients from risks arising from political and economic instability in producing countries, as well as crop failures and price fluctuations.
The company is a member of the Moscow Chamber of Commerce and the Association of manufacturers and suppliers of food products "Rusprodsojuz"
http: //rusprodsoyuz.ru , http://www.mostpp.ru/?lang=en-us
Our main principles:
• Trading ethics and commitment to the highest service standards;
• Transaction and customs procedures transparency;
• Loyalty, transparency, commitment and effectiveness;
• Focus on our suppliers' and customers' needs and desires;
Every day our efficient management team makes everything to provide fulfillment of contractual obligations, risk management, quality control and the best logistics.

We will be glad to see you among our partners!
our presentation (clicking on an image)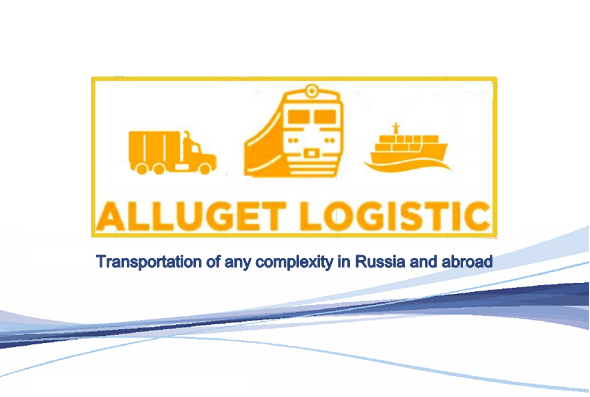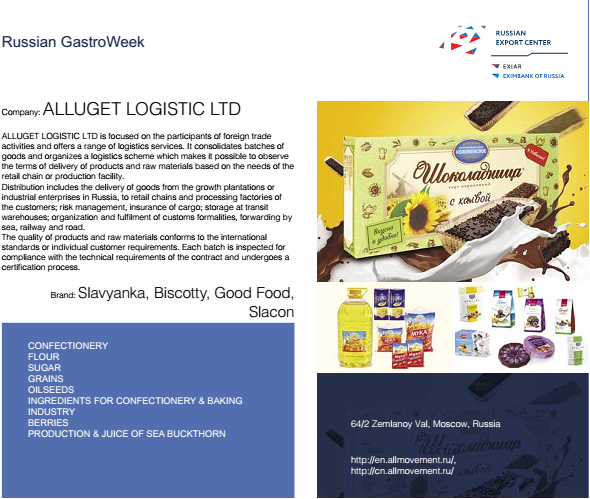 our participation in the exhibition (photo by clicking on an image)